Diamond L Venue is a beautiful Agritourism event venue that is part of a bona-fide agricultural 3,000 acre working cattle ranch that has been in existence close to 80 years. Nearly 6 generations of LeFils' have resided and worked in the agricultural industry in Volusia County. They've raised cattle, horses, timber, sod production, just to name a few. Cattle, horses, turkeys, deer and tractors are abundantly visible on the property, which adds to the genuine rustic atmosphere.
The Diamond L Ranch
Diamond L Venue is owned and operated by Greg and Susie LeFils and was built as a secondary source of revenue to support the family's cattle operation, the Diamond L Cattle Company. The Diamond L Venue barn was primarily built to store equipment 330 plus days per year to support and maintain the ranch. Tractors, livestock trailers, and all farm equipment last longer when protected from the elements. Inside the barn the LeFils Corporation and Diamond L Cattle Company hold periodic meetings. The accounting and planning for all ranch operations is also done weekly inside the climate-controlled space.
Happily married nearly 40 years, DeLand High School sweethearts, Greg and Susie are the proud parents of three children and 7 grandchildren. Each of their children attended Volusia County Schools and now work and reside in Volusia County as contributing adults to our community.
All the events we offer to host here at the Diamond L Venue qualify as Agritourism activities, as described in the Florida Statutes. Possible event ideas may be ceremonies such as Eagle Scout pinning, hosting FFA and 4H membership activities, fundraisers or banquets, and of course marrying the love of your life in a beautiful, rustic authentic cattle ranch setting.
Whatever your Agritourism event, Greg and Susie welcome you to discover their extended home, the Diamond L Venue!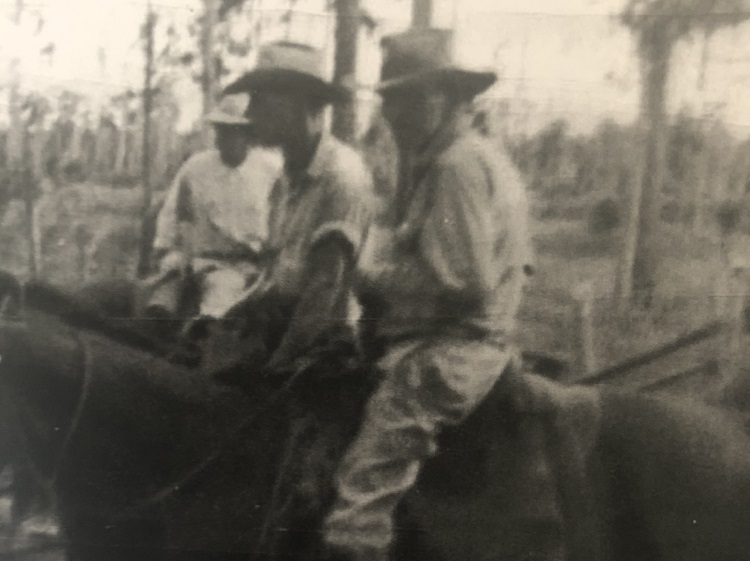 Walker Prevatt, Grover LeFils & Albert Clark working cattle. Note: Grover LeFils & Walker Prevatt were first cousins. Grover's father, Reuben LeFils & Walker's mother Jennie LeFils-Prevatt, were brother and sister.